The Ohio State University turned to Switzer for a higher degree of precision.
The Challenge:
The Aerospace Research Center at OSU developed a groundbreaking double-sided, high-density heat flux gauge to be used in rotating turbine rigs. To produce the gauge, the design called for Kapton® polyimide film between two metal masks. Due to the small size and precision requirements of the masks, laser etching was not a viable option. Having previously worked with Switzer, OSU was confident that we would deliver the right solution.
The Response:
To bring this never-before-seen design to fruition, Switzer used photochemical etching for exceptionally tight tolerances on .003 in. thick stainless steel. Furthermore, the front and back masks had to accurately align to create a small passage. Our team ensured the design was executed to specification, as well as expedited the production of four masks to be used in two different gauge types.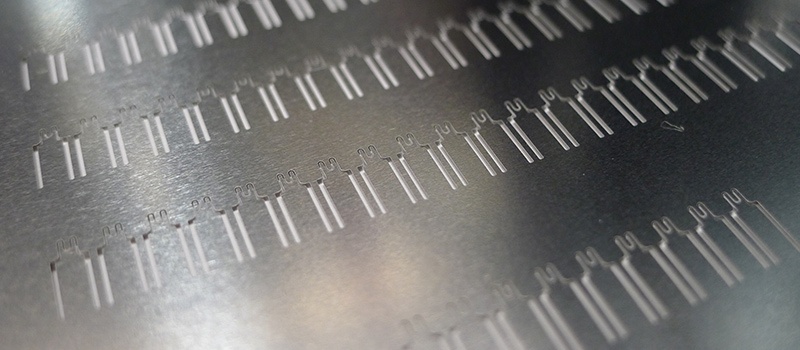 "The fact that Switzer was able to keep a tight tolerance and allow for the alignments of these serpentine passages was very impressive." - Graduate Research Associate at The Ohio State University